Fan Milk PLC has launched the 2022 edition of the FanChoco School Caravan, an educative programme that teaches children healthy snacking and good sanitation habits.
The Fan Choco School Caravan which started in 2018 in partnership with the Ghana Education Service (GES) has since reached 234 basic schools with the message of healthy snacking while inculcating the habit of proper environmental management through the Wrapper Collection drive.
The launch was held at the Nii Kojo Ababio MemoriaI School at Mamprobi in Accra and attended by officials of the Ghana Education Service (GES), traditional rulers, representatives of GRIPE, the media, teachers, and students.
Recounting the impact of the project, Samuel Dery, Head of Marketing at FanMilk, indicated that 250,000 students have been reached with the message of healthy snacking, 4 million wrappers have been collected, and over ¢30,000 worth of projects have been implemented in participating schools.
"At FanMilk, our products are more than just refreshment, because we are on a mission of providing health through food to as many people as possible.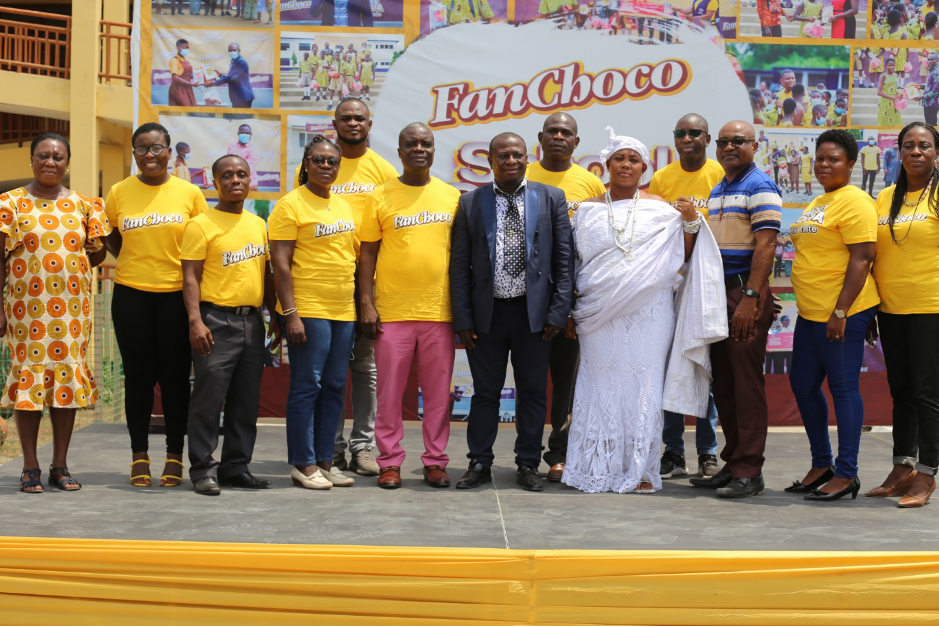 "As such, in 2022 the FanChoco School Caravan in liaison with the Pick-IT sorting centre is going a notch higher to collect over 1 million plastic wastes from our fewer but strategically bolder schools selected in various communities. We want to help change Ghana one child at a time," Mr Dery added.
This year, FanChoco School Caravan will be educating more than 200,000 school children on sanitation and a healthy lifestyle.
With this programme, FanMilk PLC aims to develop the next generation of leaders who will be catalysts for change in their respective communities, especially regarding healthy living and environmental issues.
Speaking at the event, Teresa Oppong-Mensah, National SHEP Coordinator commended FanMilk and said "the goal of the SHEP is to provide comprehensive health and nutrition education and related support services in schools to equip children with basic life skills for healthy living.
"We are proud to be partners with FanMilk on this programme and hearing that FanChoco is made from 100percent cocoa from Ghana, even makes us prouder to be working together to give the Ghanaian child a holistic education on healthy snacking and environmental management," she ended.