1 min ago
Another losing week for stocks
From CNN Business Paul R. La Monica
US stocks tumbled Friday. The Dow ended the week with a 1.3% loss, marking its fourth straight week in red. The S&P 500 was also down about 1.3% over the past five days, while the Nasdaq dropped nearly 3%. Renewed concerns about Russia's invasion of Ukraine and a rebound in oil prices overshadowed a strong jobs report. Safe-haven assets such as gold and Treasury bonds rallied.
As stocks settle after the trading day, levels might still change slightly.
3 hr 41 min ago
Stagflation fears on the rise
From CNN Business' Paul R. La Monica
America's jobs market is in good shape. But will the broader economy start to slow later this year due to surging prices of oil and other commodities?
There are some concerns about the possibility of stagflation, the combination of slowing growth and rampant inflation.
"The risk of stagflation has risen due to disruption in oil supplies," said Jimmy Chang, chief investment officer at the Rockefeller Global Family Office." People are becoming more concerned, and if they are not they should be."
Chang said that investors are craving "steady Eddie" investments. Hence, bond yields are falling as investors buy more safe haven US Treasuries. Gold is up too, along with other precious metals. But bitcoin prices are falling. (So much for crypto being digital gold.)
Still, some argue that stagflation is more of a worry for Europe than it is the United States. That's in large part due to the fact that the US economy and American consumers are not as dependent on oil (and Russian crude in particular) as the EU. So the Federal Reserve is still likely to raise rates later this month.
"The US economy has more room to run. The Fed can keep tightening before more damage is created," said Tom Graff, head of fixed income at Brown Advisory. "Stagflation in the US is not a worry but there could be a much bigger energy shock in Europe. So stagflation is a concern there."
4 hr 18 min ago
Stocks still sliding as Russia-Ukraine fears persist
From CNN Business' Paul R. La Monica
So much for a solid jobs report helping to boost sentiment on Wall Street. Stocks fell Friday morning as investors remain nervous about the Russian invasion of Ukraine.
The Dow fell nearly 450 points late Friday morning. It's now down more than 2% for the week. The S&P 500 is also off about 2% this week.
The tech-heavy Nasdaq fell about 2% on Friday alone, and is now down more than 3% for the week.
It's been a whirlwind of a week for stocks, with big market gains on Wednesday sandwiched between large losses for the rest of the week.
Investors are glued to the latest developments from Ukraine. And that's not likely to change anytime soon.
"Geopolitics are more important than the jobs report," said Scott Pike, senior portfolio manager with Income Research + Management.
Pike added that his firm had already been reducing exposure to stocks before the Russian invasion due to worries about valuations. He argues that the Russia-Ukraine news was just the catalyst that many others on Wall Street needed to start dumping risky stocks.
5 hr 27 min ago
Odds of a Fed rate hike drop a bit after jobs report
From CNN Business' Paul R. La Monica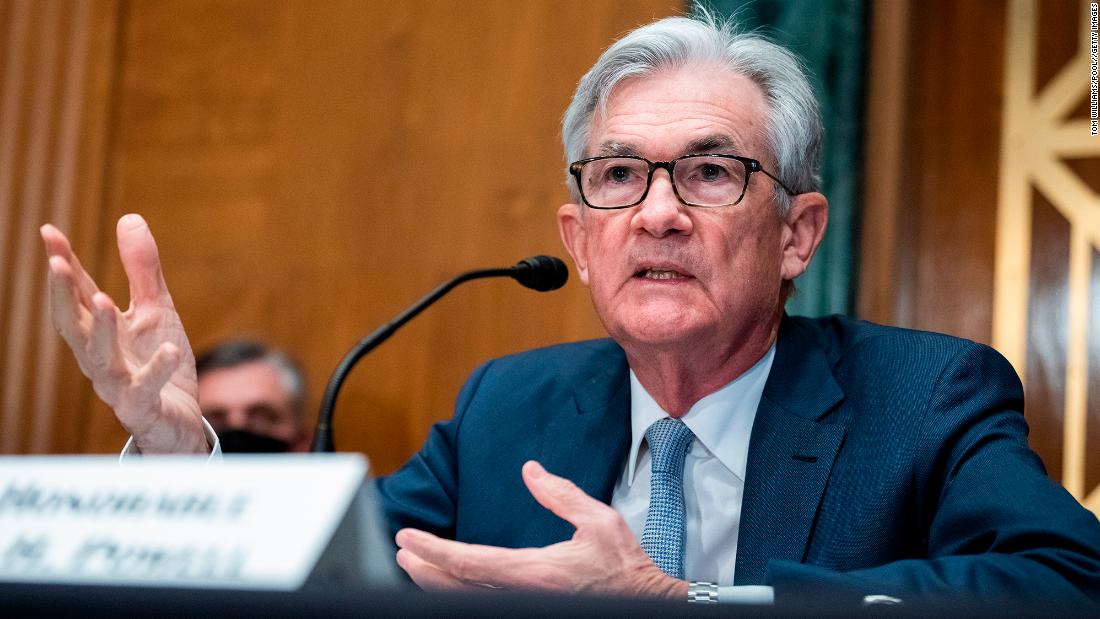 The Federal Reserve is still widely expected to raise interest rates later this month to fight inflation. But it may no longer be a slam dunk following the latest jobs report.
According to closely watched federal funds futures on the CME, traders are now pricing in a 8% chance the Fed will keep rates at zero at its March 16 meeting — up from just 1% odds on Thursday. Yes, that means that the market is still pricing in a 92% chance of a rate hike. But investors are only expecting a quarter-point hike. A half-point increase no longer appears to be on the table.
Why? Wage gains, which are large driver of inflation, have started to cool a bit. The government said Friday that average hourly earnings were little changed in February. They were up 5.1% over the past 12 months. That's a fairly sharp deceleration from wage gains of 5.7% year-over-year that were reported in January.
What remains to be seen, though, is whether or not the rate of increases for consumer prices starts to slow, too. The government reported last month that prices in January surged 7.5% over the past year. The consumer price figures for February are set to be released on March 10. If prices continue to soar while wage growth cools, that could be a problem.
6 hr 34 min ago
Stocks open lower after jobs report
From CNN Business' Paul R. La Monica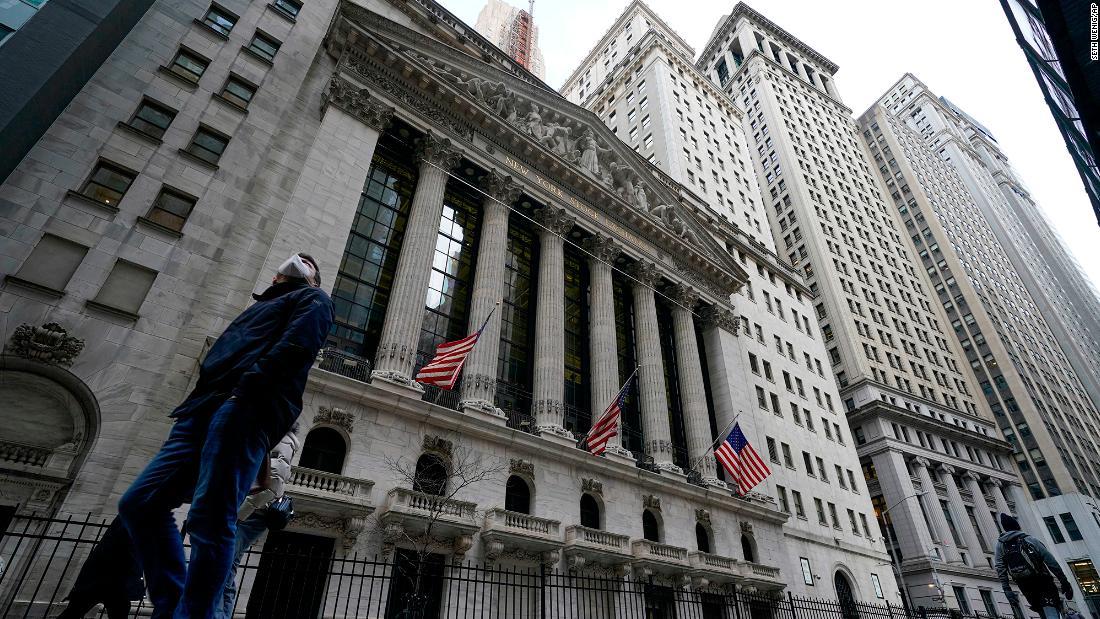 US stocks, which were already pointing to a drop at the open following the latest developments in Ukraine, fell Friday morning after the US government reported that 678,000 jobs were added last month. That was much more than expected. 
The Dow dropped 1%, or about 340 points.
The S&P 500 was down 0.8%.
The Nasdaq Composite edged 0.6% lower.
7 hr 20 min ago
Market futures still lower after jobs report
From CNN Business' Paul R. La Monica
US stock market futures were still lower Friday after the government reported that a surprisingly large number of jobs were added in February. But they pared some of their losses after the report.
Investors are parsing through the data to try and figure out what it means for the Federal Reserve's plans to likely start raising rates later this month. The market is also warily watching the latest news from Ukraine.
Dow futures were pointing to about a 200 point drop, or 0.6%, with about 45 minutes to go until the opening bell. S&P 500 and Nasdaq futures were down about 0.6% as well.
7 hr 20 min ago
America added 678,000 jobs in February
From CNN Business' Anneken Tappe
The US economy added 678,000 jobs in February, exceeding economists' expectations.
The unemployment rate edged down to 3.8%, a new pandemic-era low, the Bureau of Labor Statistics reported Friday.
8 hr 17 min ago
Dow futures sink
From CNN Business' David Goldman
US stock futures fell Friday after Russia seized a nuclear power plant in Ukraine, Investors remain rattled by the fighting, the West's sanctions and the inflationary pressures exacerbated supply chain problems are causing for the global economy.
At 8:30 am ET, investors will get a look at the post-Omicron job market – Wall Street expects the US economy added 400,000 jobs in February.
US oil hit $110 a barrel.
8 hr 17 min ago
Russia-Ukraine crisis replaces Covid as top risk to global supply chains, Moody's says
From CNN Business' Matt Egan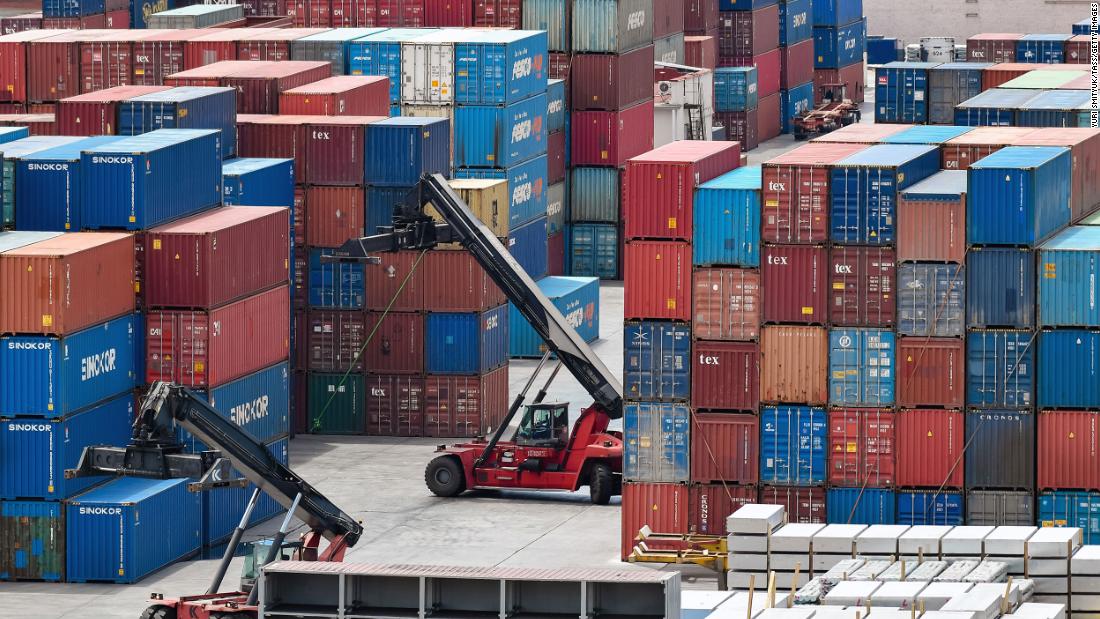 Covid-19 drove global supply chains to the breaking point, causing shortages and sending prices skyrocketing. Just as the pandemic has calmed down, Russia's invasion of Ukraine threatens to further scramble those fragile supply chains.
Russia is a major producer of commodities, everything from oil and natural gas to palladium and wheat. Ukraine is also a major exporter of wheat as well as neon. The crisis is casting doubt on the availability of a sizable chunk of those vital supplies.
"The greatest risk facing global supply chains has shifted from the pandemic to the Russia-Ukraine military conflict and the geopolitical and economic uncertainties it has created," Moody's Analytics economist Tim Uy wrote in a report Thursday.
Moody's warned that the Russia-Ukraine crisis will "only exacerbate the situation for companies in many industries," especially those reliant on energy resources.