Meta Mayors is set to buy a real life city and build a Metaverse version of it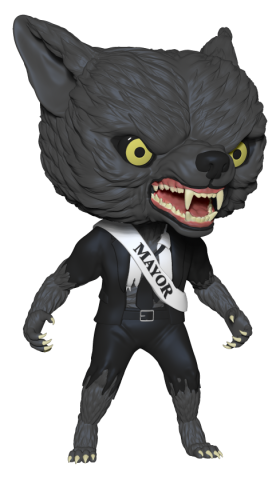 Meta Mayors is a unique NFT project on a mission to bridge the gap that exists between the real world and metaverse. The project will live up to its name by making NFT holders mayors of the metaverse city it is building. Meta Mayors is driven by its ultimate goal of buying an entire city where NFT holders can lead and occupy powerful positions. Aside from the fact that it is a transparent and decentralized platform that affords holders an immutable ownership right of the NFT, it gives them an exclusive right to own both the NFTs and additional unique utilities. These utilities set themselves apart from other NFT projects in the saturated NFT market!
The company believes that adding more value to what holders receive is of utmost priority. Hence, it pairs incredible NFTs with unparalleled utilities including exclusive access to real-life events and events in the metaverse, firsthand access to content from top-notch music artists, and an invitation to take a tour of the Meta Mayors metaverse city once it has been built. Additionally, holders will also have exclusive access to meet and greets with renowned artists invited to record in the metaverse city.
With a team of successful entrepreneurs and investors visible on the platform, Meta Mayors is definitely changing the metaverse with innovations that have never been executed in the world of cryptocurrency. The platform also provides utilities that holders can feel tangibly, including having their NFTs in JPG, PNG and OBJ, FBX, GLB, and glTF files formats. With these file formats, holders can either have the option of printing their NFTS in 3D versions or sculpting them. Additionally, Meta Mayors is currently working on a new set of utilities that holders can hear (to be announced at a later date).
"With Meta Mayors, you will get your NFT in the proper formats for you to bring your NFT into the Metaverse; Unity gaming, AR/VR platforms, and Decentraland. You will not only be able to have physical versions of your NFT that you can touch, but you can also have them in digital form within the metaverse. Become one of the Mayors in our metaverse city as we create a city that bridges the gap between the real world and the metaverse," said the company's spokesperson.
For more information, visit www.MetaMayors.io
Media Contact
Company Name: Meta Mayors
Contact Person: Da Phakousonh
Email: Send Email
Country: United States
Website: http://www.MetaMayors.io
© 2022 Benzinga.com. Benzinga does not provide investment advice. All rights reserved.