1 min ago
Russian airstrikes hit military base near Lviv
From CNN's Mohammed Tawfeeq in Lviv
Russian airstrikes hit the International Peacekeeping and Security Center (IPSC) near the northwestern city of Lviv early Sunday morning local time, according to the press office of the Lviv regional government. 
The IPSC is a huge military base that includes a training center for soldiers, predominantly for peacekeeping missions.
According to preliminary data, Russia fired eight missiles near Lviv, the regional government said. Officials are looking into whether there are casualties. 
Multiple explosions were heard shortly before 6 a.m. local time near the city, according to a CNN team on the ground.
43 min ago
It's 7 a.m. in Kyiv. Here's what you need to know
Russian troops are moving closer to Kyiv and significant destruction is being seen in cities and towns as Moscow continues with its bombardment of Ukraine. Multiple explosions were heard by CNN teams on the ground shortly before 6 a.m. on the outskirts of the northwestern city Lviv.
Russia could target foreign weapons: Russia has threatened to fire on weapons shipments to Ukraine, saying convoys with foreign weapons could be considered "legitimate targets." The warning, issued by Russian Deputy Foreign Minister Sergei Ryabkov, raises the risk of direct confrontation between Moscow and a NATO country.
US rushes through military aid: The warning came as the United States authorized directed $200 million in "immediate" defense aid and services, including military education and training, for Ukraine. A US official said the aid will include "anti-armor, anti-aircraft systems, and small arms in support of Ukraine's front-line defenders facing down Russia's unprovoked attack."
Russian troops inch closer to Kyiv: The bulk of Russian ground forces are about 15.5 miles (25 kilometers) from the center of the Ukrainian capital, the UK's Ministry of Defense said Saturday in its latest intelligence assessment. Russian strikes continue to hit civilian areas: A large swath of Makariv, a village 30 miles west of Kyiv, has sustained significant damage from apparent Russian airstrikes. Photos posted to social media, geolocated and verified by CNN, show major damage to residential apartment complexes, schools and a medical facility.
Chernobyl running on generators: Repairs to the nuclear power plant's electrical system, damaged during a Russian attack on March 9, are ongoing, as the plant is now dependent on external diesel generators to keep its reactors operating, the International Atomic Energy Agency (IAEA) said. Russian officials have also arrived to Ukraine's largest nuclear power plant, demanding to take control of the facility, according to a statement from Energoatom, Ukraine's state-operated nuclear energy company.
Significant destruction: The cities of Kharkhiv, Mariupol, Mykolaiv, Dnipro, Chernihiv and Sumy are under a sustained Russian onslaught and Russian forces have been expanding their offensive in Ukraine to the west. In the besieged city of Mariupol, satellite imagery showed damage and fires in apartment buildings and gas stations. An emergency coordinator for Doctors Without Borders told CNN that the city is in "the disaster phase now." Ukrainian President Volodymyr Zelensky said "a few small towns just don't exist anymore. … They are just gone."
Evacuations: Seven civilians, including women and a child were killed by Russian troops while trying to flee the village of Peremoga, in the Kyiv region, according to the Ukrainian Defense Ministry. Zelensky said 12,729 Ukrainians were successfully evacuated Saturday.
Ukraine united: Zelensky said his country is more united than ever as it faces Russian violence but sees a "lack of courage from the members of NATO to come together for Ukraine. it's a huge problem. A philosophical problem of the alliance." Zelensky said Ukraine has lost approximately 1,300 troops as of Saturday and that all of the country is "a front line."
1 hr 1 min ago
Multiple explosions heard near Lviv
From CNN's Mohammed Tawfeeq in Lviv
Multiple explosions were heard shortly before 6 a.m. local time Sunday on the outskirts of the northwestern city of Lviv, near Ukraine's border with Poland.
The explosions were heard by a CNN team on the ground. 
1 hr 3 min ago
New mayor installed in Russia-controlled Melitopol after kidnapping. Here's what we know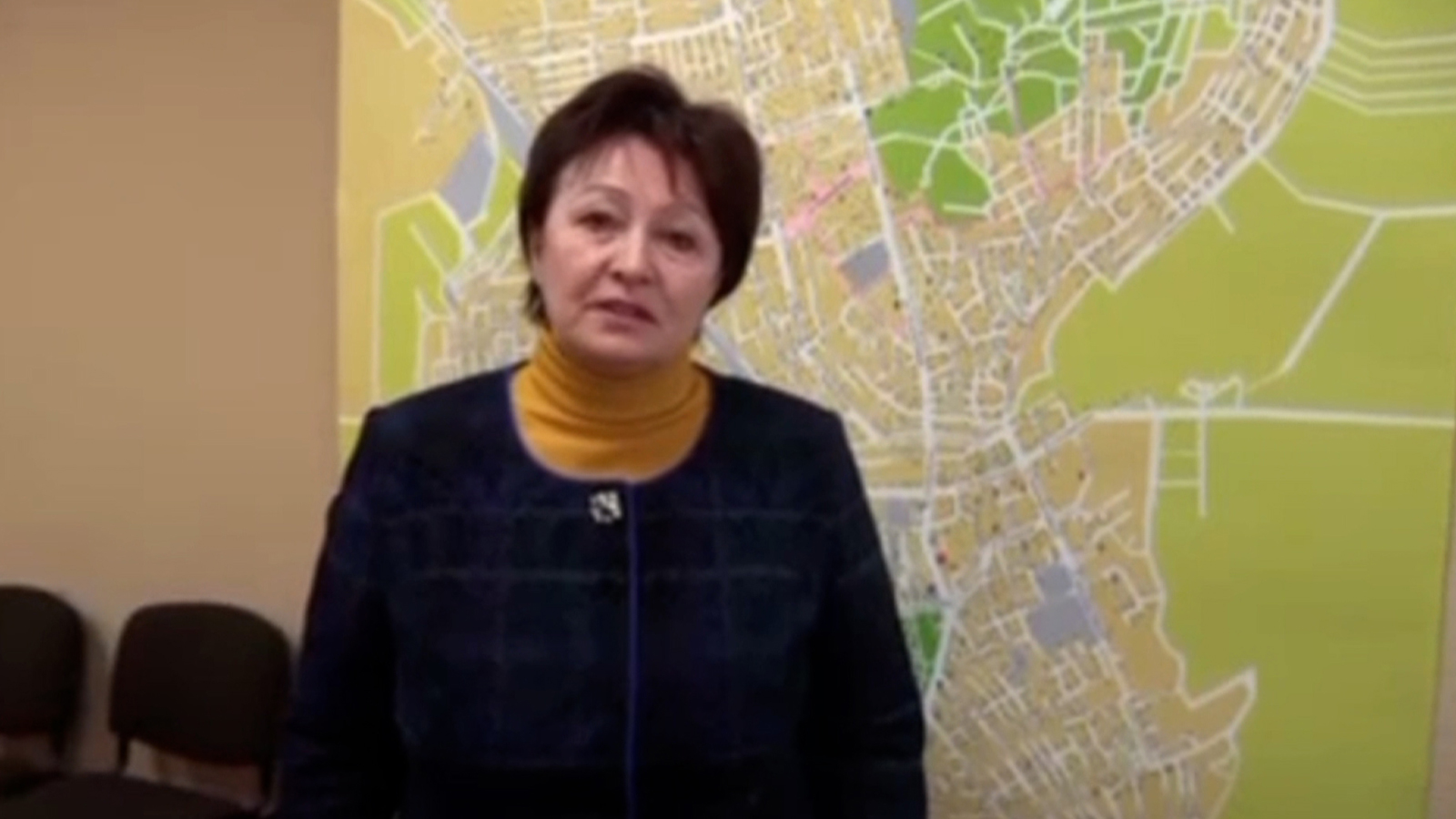 A new mayor has been installed in the Ukrainian city of Melitopol, which is under Russian military control, after the elected mayor was kidnapped on Friday, according to the Zaporozhye regional administration.
Here's what we know about the situation in the city:
Melitopol is a city in southern Ukraine that lies between the besieged city of Mariupol and the now Russian-occupied city of Kherson. Russian forces occupied Melitopol within days of the invasion beginning, but the city has seen sporadic protests since.
On Friday, Melitopol mayor, Ivan Fedorov, was seen on video being led away from a government building in the city by armed men. 
A short time later, the Russian-backed Luhansk regional prosecutor claimed that Fedorov had committed terrorism offenses and was under investigation. According to a message on the Luhansk prosecutor's website, Fedorov is being accused of assisting and financing terrorist activities and being part of a criminal community.
Fedorov's detention by the armed men is the first known instance of a Ukrainian political official being detained by Russian, or Russian-backed forces, since the invasion began.
Ukrainian President Volodymyr Zelensky demanded his immediate release, saying it was "crime against democracy" and Russia has "switched to a new stage of terror" in its invasion by "trying to physically eliminate representatives of the legitimate local Ukrainian authorities."
The Ukrainian Foreign Ministry called Fedorov's detention an "abduction" and a "war crime."
Hundreds of people protested the kidnapping outside Melitopol's city hall, with the crowd chanting "Freedom for the Mayor."
On Saturday, the Zaporozhye regional administration installed a new mayor, Galina Danilchenko, a former member of the city council.
In her televised statement, which was posted by the regional administration on Telegram, Danilchenko said that her "main task is to take all necessary steps to get the city back to normal." 
1 hr 3 min ago
Zelensky pleads for more aid, says 12,729 Ukrainians successfully evacuated Saturday
From CNN's Mallory Gafas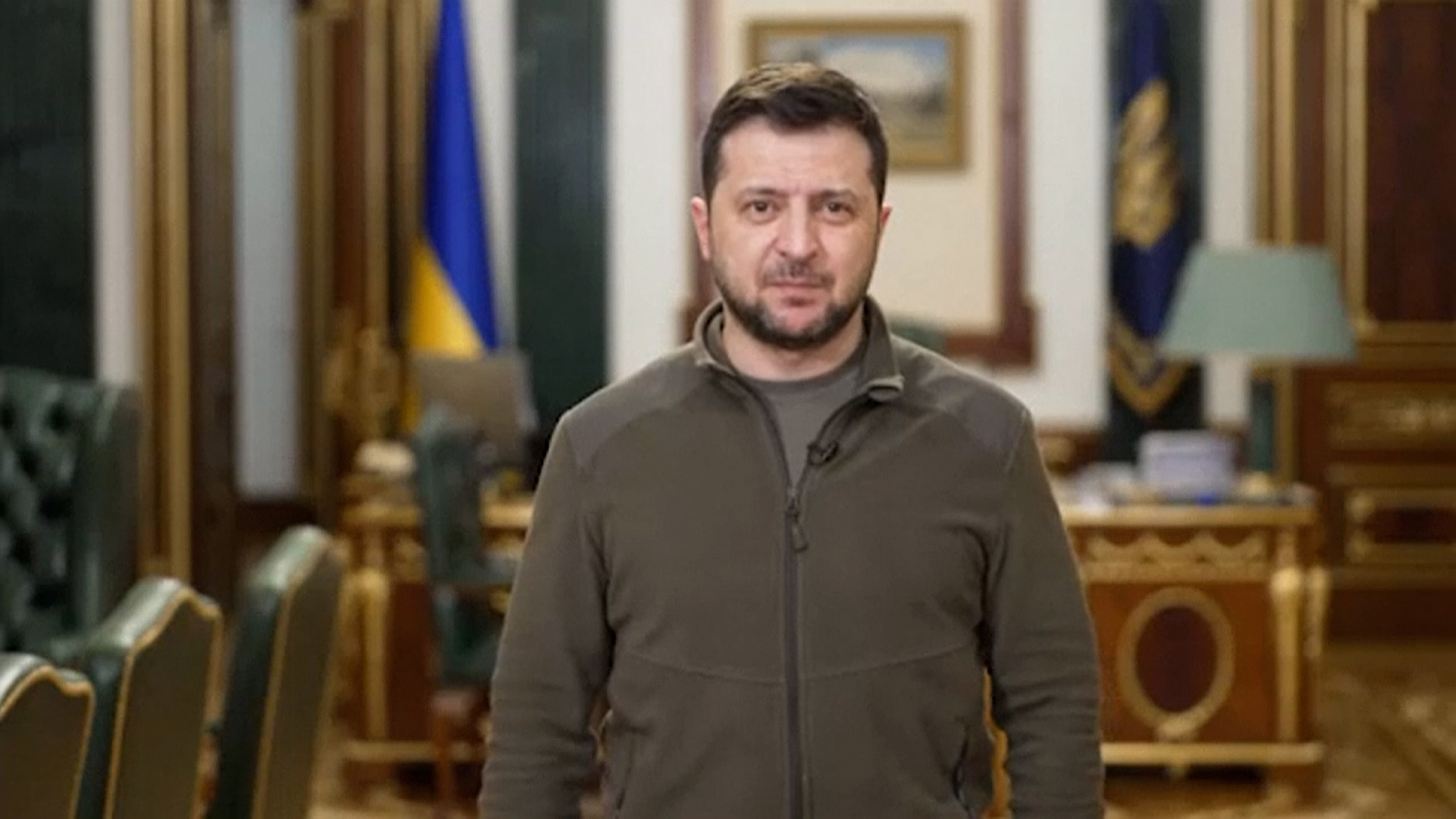 Ukrainian President Volodymyr Zelensky said he was grateful for international support and pleaded with allies for more aid in an address Saturday.
"I keep reiterating to our allies and friends abroad; they have to keep doing more for our country, for Ukrainians and Ukraine. Because it is not only for Ukraine, but it is for all of Europe," he said. "The evil which purposefully targets peaceful cities and ambulance vans and explodes hospitals will not stop with just one country if they have the strength to keep going."
Zelensky also said evacuation corridors in Ukraine have been "working," announcing 12,729 people were safely evacuated Saturday.
Zelensky also vowed to bring Russian occupiers and their sympathizers to justice, saying "all the occupiers and all the collaborators will know that Ukraine will not forget. Never, nothing. Ukraine will not forget. Ukraine will find them and will call them to responsibility, each one of them."
1 hr 5 min ago
Seven civilians killed by Russian troops while trying to flee, Ukrainian Defense Ministry says
From CNN Staff
Seven civilians, including women and a child, were killed by Russian troops while trying to flee Ukraine's Kyiv region, the Ukrainian Defense Ministry confirmed Saturday.
"Russians shot at a column of women and children in Kyiv region, who were trying to evacuate along a previously agreed 'green' corridor. The result of this brutal act — seven dead. One of them is a child," a tweet from the Ukrainian Defense Ministry said.
However, an update from the Defense Intelligence of Ukraine said the civilians were fleeing on a route that was not an agreed-upon "green corridor." 
The group of women and children were attempting to evacuate near the village of Peremoga in Kyiv on Friday when they were shot at by Russians, according to Ukraine's intelligence agency.
Russia did not immediately comment on this incident.
1 hr 1 min ago
Apparent Russian airstrikes cause significant destruction in Makariv, west of Kyiv
From CNN's Paul P. Murphy
A large swath of Makariv, a village 30 miles (48 kilometers) west of Kyiv, has sustained significant damage from apparent Russian airstrikes.
CNN geolocated and verified the authenticity of photos posted to social media on Saturday, which show major damage to residential apartment complexes, schools and a medical facility.
A stark image from Makariv shows a large hole in the northern wall of an apartment building. Many of the buildings in the photos have sustained damage on their northern facades, further evidence that points to Russian military strikes on civilian areas.
Several hundred feet east of that apartment building, a kindergarten also sustained significant damage.
Smoke can be observed still billowing up from the building, the roof has completely caved in and the windows have all been blown out. 
The Russian Ministry of Defense has claimed troops are not targeting civilians, despite repeated attacks on residential areas with no military value — such as schools, hospitals and apartment blocks.
At another apartment building just west of the school, another photo shows the roof and a number of upper floor residences destroyed.
Just south of the school, the Adonis-Makariv Medical and Diagnostic Center is seen on fire. The street in front of it is littered with debris and the windows have been blown out of the center.
A photo taken on the street in front of the center showed that the debris in front of it is all that remains of the north-facing front facade of the building.
Immediately west of the school and medical center, near the center of Makariv, a massive crater was observed in the road. The medical center can be seen in the background on fire. Next to that crater, another photo shows a residential building with a grocery store on the ground floor has been hit.
In the center of town, a cultural center that also houses government and police offices has been hit by a strike. A portion of the building was destroyed and a structure on the roof appeared to have been clipped by some sort of munition.
"Glory to Ukraine! Glory to the heroes" was written on a large sign in the front of the building.
South of central Makariv, a preschool also sustained significant damage. The windows have been blown out and portions of the roof appear to be damaged.