Latest – Australia continued their march towards the Women's World Cup semi-finals with a seven-wicket demolition of West Indies in Wellington.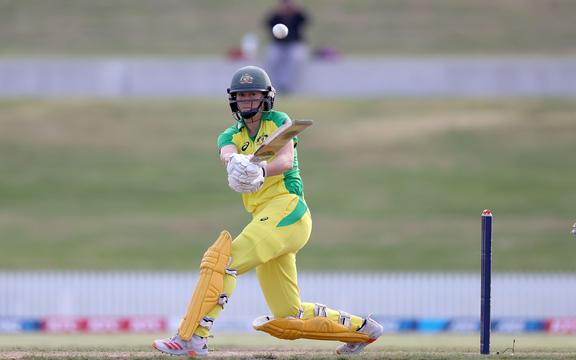 Rachael Haynes Photo: PHOTOSPORT
West Indies were hustled out for only 131, with Ellyse Perry and Ash Gardner claiming three wickets each.
Opener Rachael Haynes made an unbeaten 83 as Australia chased their target with 19.4 overs to spare.
Australia top the eight-team group with four wins from four games, while West Indies lie fifth.
A second defeat in their fourth match leaves West Indies sitting outside the semi-final places.
Australia has 8 points, South Africa 6 and India New Zealand and West Indies 4.
England play India today while New Zealand play South Africa tomorrow.
Russia still banned
The Court of Arbitration for Sport upheld UEFA's ban on Russian teams taking part in its competitions while CAS deliberates on the case.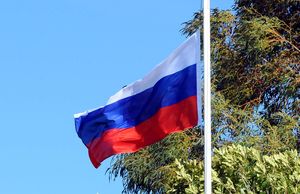 Russia flag Photo: PHOTOSPORT
Football governing bodies FIFA and UEFA had decided together that all Russian teams, whether national or club sides, be suspended from participation in FIFA and UEFA competitions until further notice after Moscow's invasion of Ukraine.
The Russian Football Union appealed to CAS but the president of the Appeals Arbitration Division denied a request to lift the ban until CAS takes a final decision.
The decision meant that Spartak Moscow could not play their Europa League match against club RB Leipzig, allowing the German club to advance to the quarter-finals.
The ruling only applies to UEFA competitions, with Russia still looking to overturn a FIFA ban that would allow them to take part in World Cup qualifying playoff matches scheduled for the end of this month.
-Reuters
Pakistan take it into day five
Babar Azam's unbeaten 102 kept Pakistan alive but Australia remained on course for victory in the second test in Karachi.
Set a record victory target of 506, Pakistan lost two quick wickets but Babar would not go down without a fight.
The right-hander combined with opener Abdullah Shafique in a 171-run unbroken partnership for the third wicket in a spectacular rearguard spread over nearly 60 overs.
Pakistan finished day four on 192-2, still 314 behind their target and needing something extraordinary today to deny Australia a 1-0 lead in the three-test series.
Babar's sixth test century contained 12 fours.
-Reuters
Eriksen back in Danish squad
Christian Eriksen has been called up to the Denmark national squad, the first time he has been selected since he suffered a cardiac arrest at the European Championship last year.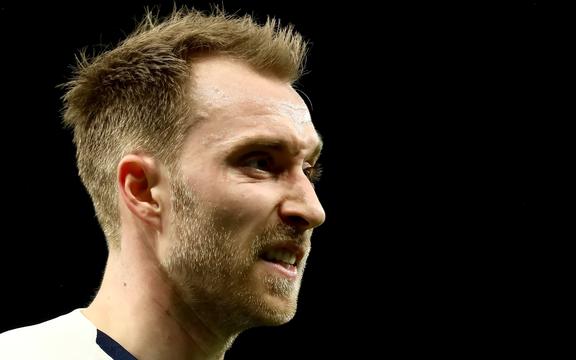 Christian Eriksen. Photo: All Rights Reserved
Denmark coach Kasper Hjulmand included midfielder Eriksen in the 23-man squad that will play against Netherlands and Serbia in friendly internationals at the end of this month.
"I expect Christian to go in and be a deciding factor for our team," Hjulmand said.
The 30-year-old signed for Premier League side Brentford in January as a free agent for the rest of the season after Inter Milan had to terminate his contract due to Serie A rules.
Eriksen, who has scored 36 goals in 109 internationals, was fitted with a special heart-starting device known as an Implantable Cardioverter Defibrillator device, which is not permitted in the Italian top flight.
Denmark have already qualified for the World Cup in Qatar which starts in November. Eriksen said in January that his goal was to play at this year's World Cup.
-Reuters
NRLW to expand
The National Rugby League has announced a string of changes to the women's edition of the tournament, including two planned expansions, the introduction of a salary cap, a pay boost and full-time contracts for marquee players.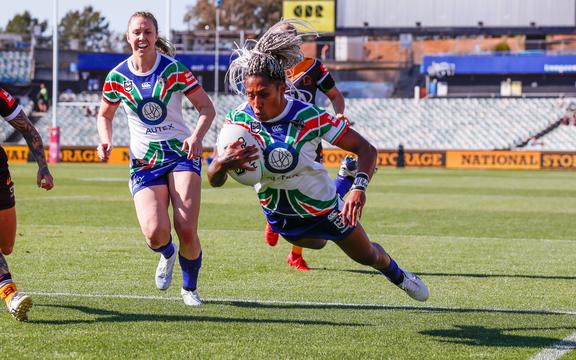 Photo: PHOTOSPORT
The six-team NRLW will be increased to eight teams in 2023, before additional two teams are introduced in 2024.
From the 2022 season, teams will be allotted a salary cap of $375,000 with players receiving a 28% boost in base salaries.
Clubs will also be allowed to sign two marquee players on full-time contracts, which are not part of the cap.
The Warriors were a part of the inaugural competition in 2018, while they withdrew when the pandemic hit.
-Reuters
Rodgers signs with Pack
Aaron Rodgers signed on the dotted line and made his return to the Green Bay Packers official with a three-year, $222 million contract that lowers his salary cap figure by $26 million.
Photo: PHOTOSPORT
Rodgers reportedly took less money than the Packers offered in hopes of making it possible for Green Bay to retain more talent.
Rodgers can exit the deal at the end of each season, but the salary cap ramifications for the Packers would be dire. His dead cap hit for 2023, for example, would be $92 million.
His new deal pays $60 million in 2022, $87 million in 2023 and $72 million in the third and final year of the deal.
Patrick Mahomes of the Kansas City Chiefs makes $67 million annually.
For Rodgers, who termed his future with the team a "beautiful mystery" in 2021, it also sets up a dramatic decision date every offseason until the deal is done.
The Packers and Rodgers are mending fences following a year of acrimony based at least in part on the team's decision to select quarterback Jordan Love in the first round of the 2020 NFL Draft.
-Reuters
Stenson to lead Europe
Henrik Stenson has been named Europe's captain for next year's Ryder Cup, becoming the first Swede to hold the position in the competition's history.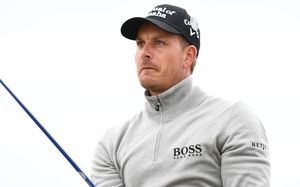 Henrik Stenson at the Open Championship. Photo: PHOTOSPORT
Stenson, the 2016 British Open champion, helped Europe to victory in three of his five Ryder Cup appearances as a player, including the last home tournament at Le Golf National in 2018.
The 45-year-old Stenson was vice-captain to Padraig Harrington at Whistling Straits last year and will be tasked with regaining the trophy following Europe's record 19-9 defeat in Wisconsin.
Europe have not lost a Ryder Cup on home soil since a 15-13 defeat at The Belfry in 1993.
The Marco Simone Golf & Country Club in Rome, Italy will host the next edition of the biennial event from Sept. 25-Oct. 1, 2023.
Twice major winner Zach Johnson was confirmed as the United States' captain last month.
-Reuters
Chelsea wants no fans at FA Cup game
Chelsea have asked for this weekend's FA Cup quarter-final game at Middlesbrough to be played behind closed doors for "sporting integrity" because they are unable to sell tickets due to restrictions imposed by a British government licence.
Chelsea, who have made the request to the FA board, are dealing with government restrictions on their operations after sanctions were imposed on their Russian owner Roman Abramovich.
The London club said they were in "extensive discussions" with the Office of Financial Sanctions Implementation but could not make amendments to the licence in time to sell tickets to Chelsea fans for the game at the Riverside Stadium.
The European champions lost the League Cup final to Liverpool on penalties last month but are in the last 16 of the Champions League, where they visit Lille this week leading 2-0 from the first leg.
They are third in the Premier League with 59 points from 28 games, 11 points adrift of leaders Manchester City.
-Reuters
Milestones for Welsh players
Captain Dan Biggar will make his 100th appearance and Alun Wyn Jones his 150th when Wales host Italy in their final Six Nations Championship clash at the Principality Stadium this weekend.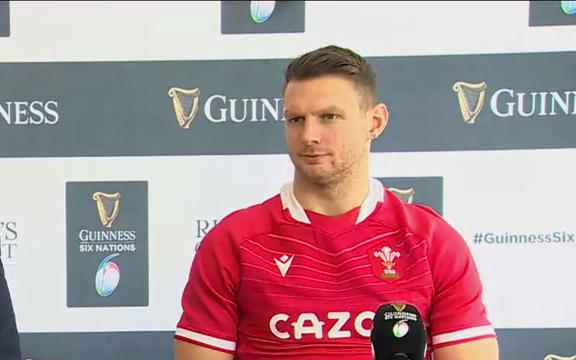 Photo: PHOTOSPORT
Flyhalf Biggar has retained the armband despite the return of regular skipper Jones who was initially been ruled out of the competition with a recurrence of the shoulder injury suffered before the British & Irish Lions tour to South Africa last year.
Hooker Dewi Lake makes a first start for his country and is joined in the front row by props Gareth Thomas and Dillon Lewis, with Adam Beard partnering Jones at lock.
Defending champions Wales could move up to third in the table with a win. Italy have not won a Six Nations game in their last 36 attempts.
-Reuters
Women to have own Caribbean tournament
A full-fledged women's Caribbean Premier League tournament will take place alongside the men's event later this year.
The three-team inaugural women's CPL be held during the CPL tournament window from Aug. 30 to Sept. 30, and will feature top women's cricketers from the Caribbean, as well as overseas players.
The men's CPL will take place across multiple countries, with three venues to host the league stage of the tournament while a fourth will host the finals. Organisers did not provide details about the format or location of the women's tournament.
CWI, which previously hosted two 10-over matches for women's cricketers in 2019, has followed in the footsteps of Australia, New Zealand and England's cricket boards by launching the women's Twenty20 tournament.
-Reuters