7 hr 10 min ago
US embassy warns Americans in Russia should consider leaving "immediately"
From CNN's Sonnet Swire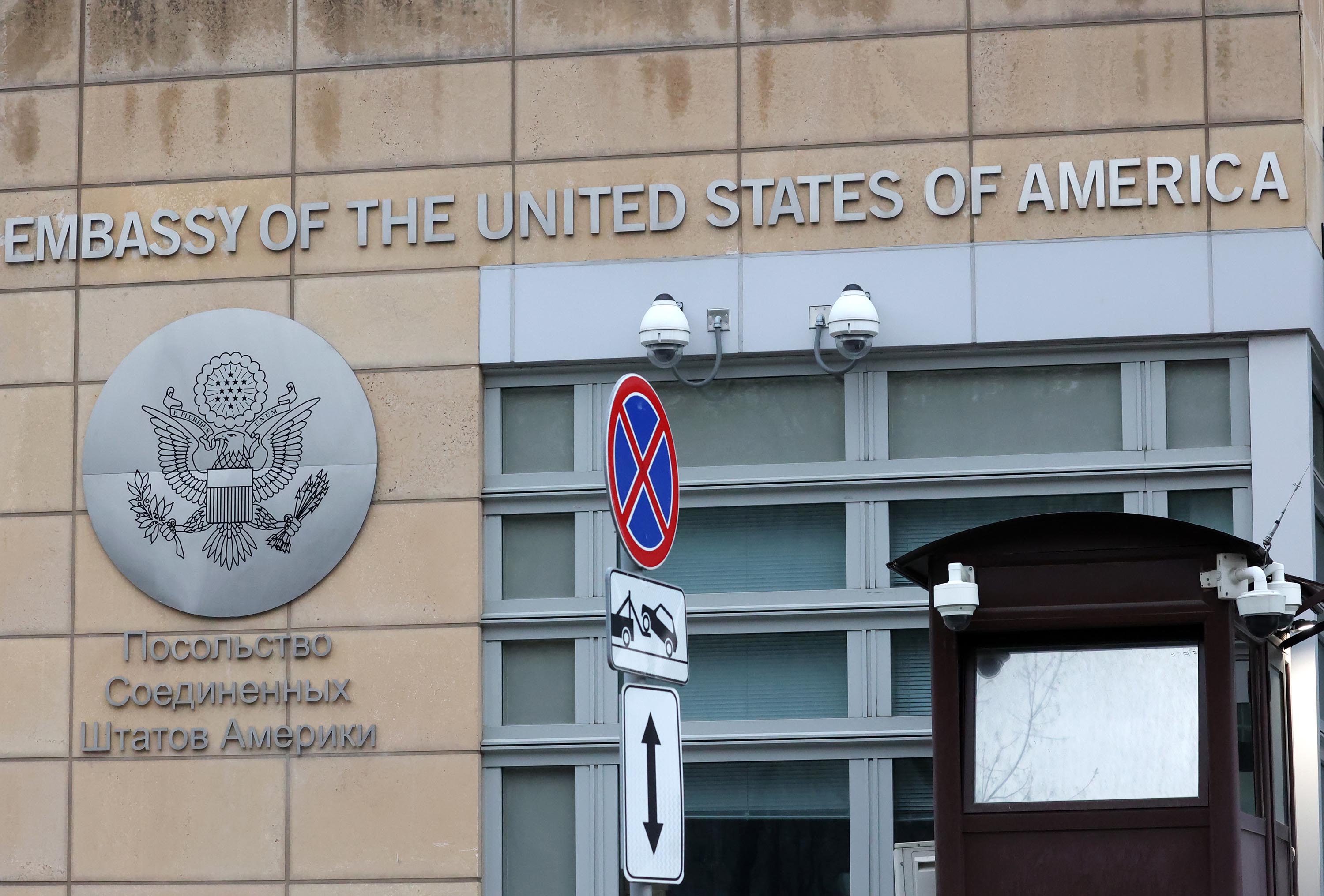 The US Embassy in Russia warned US nationals on Sunday that they should consider leaving "immediately" due to the rising number of airlines that are canceling flights in and out of the country and closing their airspace to Russian airlines.
"An increasing number of airlines are cancelling flights into and out of Russia, and numerous countries have closed their airspace to Russian airlines. U.S. citizens should consider departing Russia immediately via commercial options still available," the embassy said in an advisory Sunday.
"The US Embassy reminds US citizens that the Department of State's Travel Advisory level for Russia is at 'Level 4: Do Not Travel,'" the statement added.
7 hr 29 min ago
FIFA rules Russia must play in neutral sites with no flag, anthem or spectators allowed
From CNN's Homero De La Fuente
FIFA announced on Sunday that Russia must play all upcoming international fixtures on neutral sites under the name "football union of Russia," as part of an initial list of sanctions due to the country's invasion of Ukraine. 
"First and foremost, FIFA would like to reiterate its condemnation of the use of force by Russia in its invasion of Ukraine. Violence is never a solution and FIFA expresses its deepest solidarity to all people affected by what is happening in Ukraine," the world football governing body said in a statement. 
"FIFA calls again for the urgent restoration of peace and for constructive dialogue to commence immediately," the statement continues. "FIFA remains in close contact with the Ukrainian Association of Football and members of the Ukrainian football community who have been requesting support to leave the country for as long as the current conflict persists."
In coordination with UEFA and the International Olympic Committee (IOC), the Bureau of the FIFA Council ruled that all of Russia's home fixtures in international competitions must be played on neutral territory and without spectators. 
The member association representing Russia must also play all international competitions under the name "Football Union of Russia (RFU)" with no Russian flag or anthem allowed.
Although the initial list of sanctions does not completely ban Russia, FIFA said in the statement that it "will continue its ongoing dialogue with the IOC, UEFA and other sport organisations to determine any additional measures or sanctions, including a potential exclusion from competitions, that shall be applied in the near future should the situation not be improving rapidly."
The Bureau of the FIFA Council "remains on standby to take any of these decisions," the statement said.
FIFA also acknowledged they are in contact with the Polish Football Association, the Football Association of the Czech Republic and the Swedish Football Association to find appropriate and acceptable solutions regarding the upcoming FIFA World Cup 2022 qualifiers. 
Russia is currently scheduled to host Poland in a playoff semifinal on March 24. The game is set to be held at the VTB Arena in Moscow. The winner of the Poland-Russia match would host either Sweden or Czech Republic on March 29 in the final of their World Cup qualification route.
In a response to FIFA's sanctions against Russia, Cezary Kulesza, president of the Polish Football Association, released a statement calling FIFA's decision "totally unacceptable."
"We are not interested in participating in this game of appearances. Our stance remains intact: Polish National Team will NOT PLAY with Russia, no matter what the name of the team is."
Along with Poland, the Czech Republic, Sweden and England have all said they will not play Russia in any of the upcoming World Cup qualifiers next month.
8 hr 1 min ago
Nearly 6,000 detained across Russia as anti-war protests enter fourth day, monitoring site says
From CNN's Vasco Cotovio in Moscow
Russian authorities have detained a total of 5,794 people for participating in unsanctioned anti-war protests across the country, since the Kremlin ordered an invasion of Ukraine, independent monitoring site OVD-Info said on Sunday. 
As of 3 p.m. ET, 2,650 people had been detained for protesting in 51 cities throughout the country, OVD-Info also reported, and 1,225 were detained in Moscow alone. 
Under Russian law, large demonstrations require protesters apply for a permit, which has to be submitted no more than 15 but no less than 10 days before the event. Heavy fines — and in some cases even prison time — can be imposed on those who protest without a permit. Individuals are allowed to stage "single pickets," which are solo protests but it is not unheard of for people to be detained for those as well.  
On Thursday, Russia's Investigative Committee warned that participation in any anti-war protest was illegal. It also said that offenses could be entered on participants' criminal records which would "leave a mark on the person's future"
8 hr 3 min ago
French foreign ministry warns citizens to leave Russia and advises against any travel to Belarus
From CNN's Joseph Ataman in Paris
France's Ministry for Europe and Foreign Affairs has "strongly recommended" French visitors to Russia to leave the country "without delay," following the European Union decision to ban Russian and Belarusian airlines from European airspace, according to a Sunday update to official French travel guidelines to Russia. 
A similar update on the website Sunday "formally discouraged" any travel to Belarus. 
The foreign ministry said that "most European [airline] companies, including Air France" suspended routes into and over Russia beginning on Sunday evening due to the EU's closure of its airspace to Russian aircraft and airlines. 
Due to the increased restrictions, France's foreign ministry recommended that French people "passing through Russia (tourists, visitors, students, professionals on work trips) make arrangements to leave the country without delay by existing air links," the travel advice said. 
"It is also advisable to postpone any trip to Russia."
In the context of military tensions between Ukraine and Belarus, as well as the closure of Belarusian airspace, "French people in Belarus are encouraged to leave the country immediately by road, via border crossing with Lithuania, Poland or Latvia," the ministry travel update said. 
8 hr 19 min ago
Portugal closes airspace to Russian airlines
From CNN's Mia Alberti and Niamh Kennedy
Portugal has closed its airspace to Russian airlines in response to Russia's invasion of Ukraine. 
The Portuguese Ministry for Foreign Affairs announced the closure in a tweet on Sunday, saying it was being taken "in conjunction with our European partners and in response to Russia's aggression against Ukraine."
The country will also equip Ukraine with "military equipment such as waistcoats, helmets, night vision goggles, grenades, various ammunition, portable radios and G3 automatic rifles," the ministry tweeted.
Portugal joins a slew of European nations who have announced closing their airspaces to Russia, including Germany, Italy, France and Spain.
3 hr 39 min ago
Videos show Ukrainian forces repel Russian advance towards possible strategic airfield in northeast Kharkiv
From CNN's Paul P. Murphy, Katie Polglase, Gianluca Mezzofiore, Tim Lister and Josh Pennington
Videos uploaded to social media are giving a rare view of clashes between Russian and Ukrainian military forces on the streets of Kharkiv in northeastern Ukraine.
Kharkiv, Ukraine's second largest city, has been the target of frequent Russian military strikes since the invasion began early Thursday morning. Now it's the site of intense street battles as the Russian military attempts to win control of the city.
One sequence of videos uploaded to social media show an attempt by a Russian unit to advance towards an important airfield and arms factory in the northeast of Kharkiv. The airfield at the Kharkiv State Aircraft Manufacturing Company is small — just a single runway — but might be a useful bridgehead for the Russians.
CNN has geolocated and verified the authenticity of the videos.
The first video, taken by a resident, shows a convoy of Russian troops surrounding military vehicles, creeping along a roadway that ends near the airfield.
"There are two [military vehicles] as far as I can see," someone says in the video. "A third one is crawling through with infantry who are wielding automatic rifles." 
Suddenly, gunfire is heard and seen. 
A Russian soldier is seen quickly kneeling and firing a shoulder-fired rocket towards the area where the gunfire appears to be coming from.
A second video, taken after the firefight, shows the military vehicles driving in reverse in an apparent retreat. The Russian troops are seen huddled behind their vehicles.
A Reuters journalist was at the location after the firefight and took video that showed one of the Russian military convoy vehicles abandoned and a significant amount of blood staining the snow on the ground. The Reuters journalist spoke with a resident, identified as Yevgeniy, who told them that at least one Russian soldier was killed.
"After we've killed this one, the others run away," Yevgeniy told Reuters, pointing to a bloody stain in the snow. "They were some 12-15 people. That's it…They won't take Kharkiv. They have run back to where they came from. They don't have good navigation you see. Nothing works for them. They came and were hiding behind the houses," Yevgeniy said.
Their efforts to retreat appear to have been stopped by another attack. A convoy of vehicles — the same type — is seen on fire in another video.
"And that's how we meet the b**** Russian army," someone is heard shouting in the video. "That's how it's going to be for each of them who come to our Kharkiv land."
It's not possible to be absolutely sure that the Russian trucks on fire are the same as those trying to reach the airport, but they are in the same location, are the same type, and bear the same markings.
Another video taken at the site of the abandoned military convoy — the vehicles are no longer on fire — shows Ukrainian troops engaging.
"Give it all to them," a voice yells repeatedly in the video. 
Amid the firefight, a Ukrainian soldier steps out from the wall and is seen firing a shoulder-fired rocket.
Later, another video shows Ukrainian troops around the convoy, appearing to rummage through the abandoned vehicles. Sporadic gunfire is heard and some Ukrainian forces move along a wall in the background. 
"Slava Ukraini," someone says in the video — "Glory to Ukraine."
"That's how we meet Russian world," another person said. "This will be the same with everyone who will come to stomp on our Kharkiv's lands! There you go with your Russian-Russian letters 'Z!' Everyone will get the same." 
8 hr 34 min ago
Air France suspends flights to Russia in light of situation in the region 
From CNN's Niamh Kennedy and Martin Goillandeau
French national carrier, Air France has suspended its services to Russia in "light of the situation in the region."
"Taking account of the situation in the region, Air France has decided to suspend its service and flights over Russia from Feb. 27 until further notice," the airline said in an update posted on its website Sunday.
All Air France flights to and from Moscow and Saint Petersburg were suspended from midnight Sunday morning, the airline said. The airline also announced a temporary suspension of flights towards China, Korea, and Japan to give the airline time to study flight plan options avoiding the Russian airspace.
Clients affected by the measures were informed individually, the airline said. 
8 hr 47 min ago
England will not play Russia in any international football matches "for the foreseeable future"
From CNN's Homero De La Fuente
English football's governing body, the Football Association (FA), announced on Sunday that England will not play any matches against Russia "for the foreseeable future." 
"Out of solidarity with Ukraine and to wholeheartedly condemn the atrocities being committed by the Russian leadership, The FA can confirm that we won't play against Russia in any international fixtures for the foreseeable future. This includes any potential match at any level of senior, age group or para football," the FA said in a statement on Sunday. 
Some context: England now join the Czech Republic, Poland, and Sweden in refusing to play in any potential football matches against Russia due to their invasion of Ukraine.
7 hr 39 min ago
European Union takes further action to isolate Russia
From CNN's Jack Guy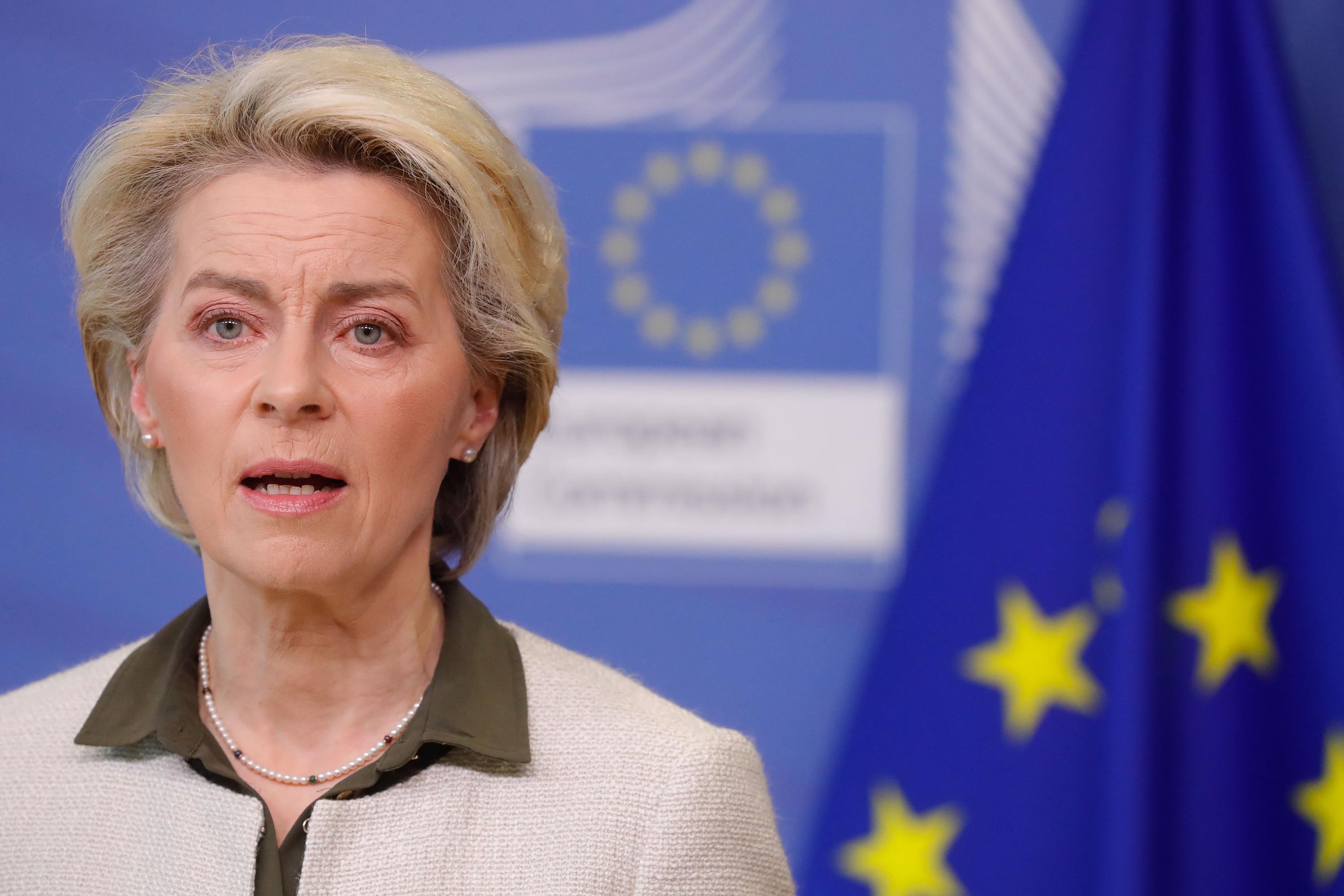 Russia is facing universal condemnation and increased sanctions from Western powers over its unprovoked assault on Ukraine, and more moves were announced Sunday.
The European Union (EU) is closing its airspace to Russia, said European Commission President Ursula von der Leyen.
"We are proposing a prohibition on all Russian-owned, Russian-registered and Russian-controlled aircraft. These aircraft will no more be able to land in, take off or overfly the territory of the European Union. This will apply to any plane," von der Leyen said. 
"Our airspace will be closed to every Russian plane. And that includes the private jets of oligarchs too," she added.
The UK has also banned Russian private jets from its airspace on Friday.
Top EU diplomat Josep Borrell also announced a ban for Russian news outlets Russia Today and Sputnik.
Speaking in a joint news conference in Brussels on Sunday, the EU's High Representative for Foreign Affairs and Security Policy announced that the bloc would ban the two outlets in a bid "to fight" Russian disinformation.
"Today we are taking a crucial step to turn off the tap for the Russian's information manipulation in Europe by banning Russia Today and Sputnik from broadcasting in the European Union," Borrell said. "We are killing the snake on its neck." 
And more than half of the central bank reserves of Russia will be blocked as part of new EU sanctions against the country, Borrell added. 
Measures against neighboring country, Belarus will also be "reinforced," Borrell said, in return for its role in "facilitating the Russian assault against Ukraine."
Von der Leyen also announced that the EU will provide finance to purchase weapons for Ukraine, adding that this is the first time the bloc has ever done so.
Borrell said the EU is doing so "because this war requires our engagement in order to support the Ukrainian army."
"We asked for SWIFT and we asked for arms and now we are delivering on both sides," the diplomat remarked.